PRGR Introduces new ID Brand of Golf Clubs!!
October 29, 2010 by
Filed under Blog
Big news from PRGR today. Pro Gear or PRGR as we all know them, the golf subsidiary of Yokohama Rubber announced their all new ID brand of golf clubs today. ID stands for Inspiration and Data and is broken down into  lines, the athlete model ID435 line and the average golfer model ID455 line. ID brings together two key aspects of top performance golf clubs. "I" is for Inspiration that is from all golfers who want to hit it further, straighter and take it to the next level. "D" is for Data or the technical aspect of the club designs based on data collected by PRGR over the years on players of all levels.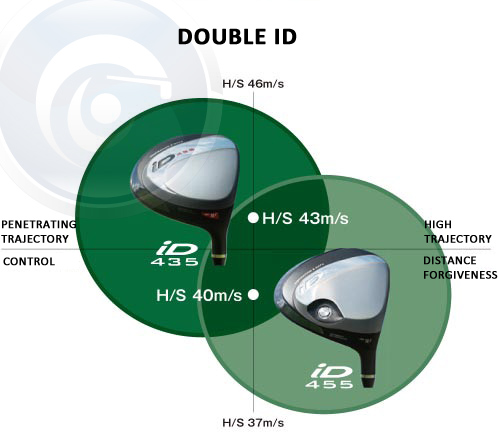 We're going to be getting demos of all the models so I'll take the time in this post to go over just the basic idea of the lines and will go into more detail as I review each one when the clubs arrive here for testing. PRGR's ID 435 series for the athlete/better golfer and faster swinger focuses on clubs that create a more penetrating trajectory and provide feel and control. The ID 455 Series for the average golfer and slower swinger focuses on high trajectory and max distance performance with ease of use and forgiveness.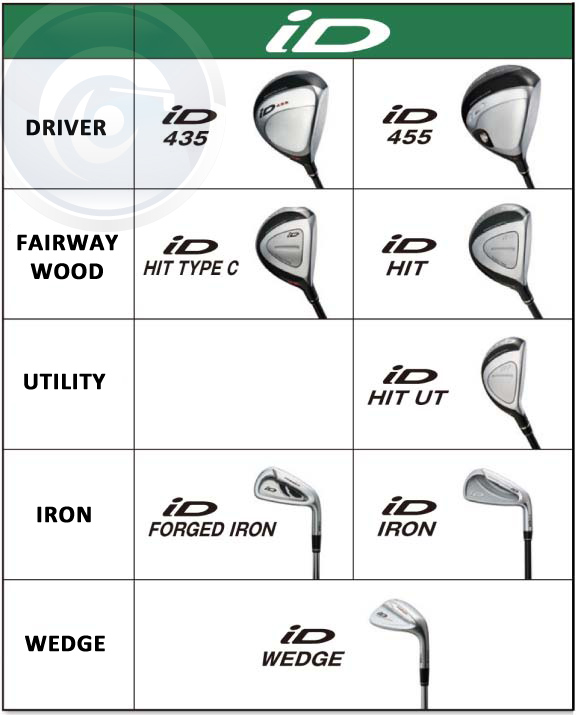 The athlete ID435 line features a new 435cc hybrid golf club with a more traditional shape, deeper face and higher,shallower CG matched with shafts like the Tour AD DJ, Diamana Ahina and Motore VC.2 as upgrades along with a low torque heavier PRGR stock shaft. the ID435 line also features a more compact deeper fairway hybrid, the ID Hit Type C and an all new S20C ID Forged hybrid golf club made at Endo.
The average ID455 line features a 455cc hybrid golf club with a shallower face and deeper CG focusing on distance. A new larger fairway hybrid called the ID Hit and ES Maraging ID Hit UT are made for maximum ease of use and forgiveness. The new ID Hybrid iron is an all Maraging steel hybrid golf club with Tungsten sole made for feel and distance performance in an easy to play package.
There is also a brand new ID Forged Wedge which spans both lineups.
Looking forward to reviewing each model as the demos come in!
By gocchin